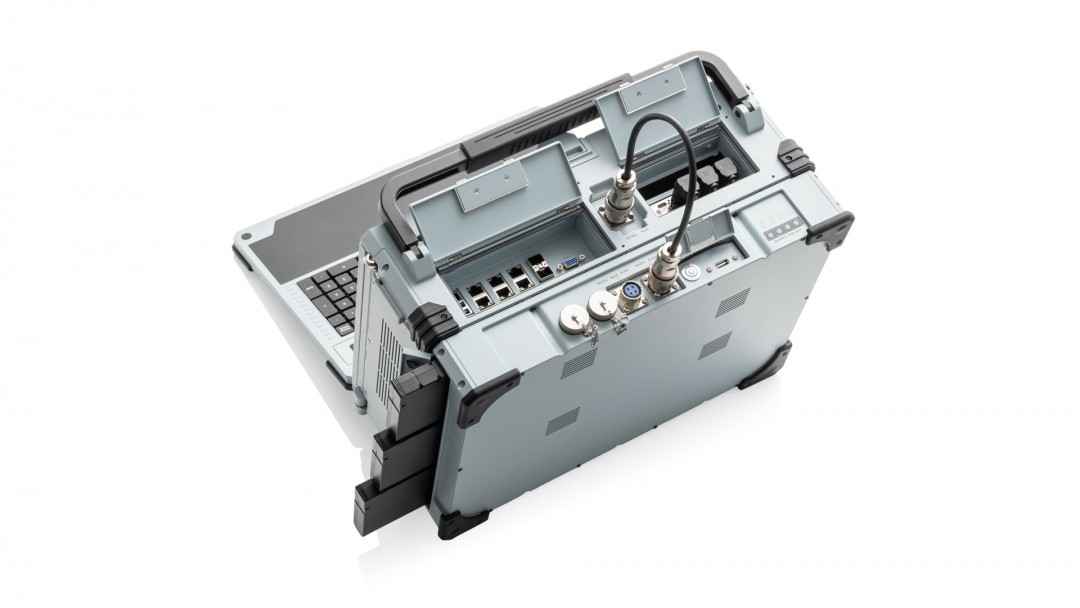 Mil-Spec Portable Computer now with Add-On Power Attachment for Military Simulation Training and C4ISR Offered by Acme Portable
Azusa, CA – Acme Portable Machines Inc. is introducing the NotePAC III PRO V rugged laptop - now complete with battery power. The new Power PAC is a 2.75" deep accessory that hooks seamlessly onto the back of the system, providing 4+ hours of battery life.* The kit includes 6x 81Whr hot-swappable batteries. Theoretically, the system can now run extendedly without ever losing power. By physically mating to the laptop to form a single transportable package, the system is still robust, reliable, and ergonomic to use.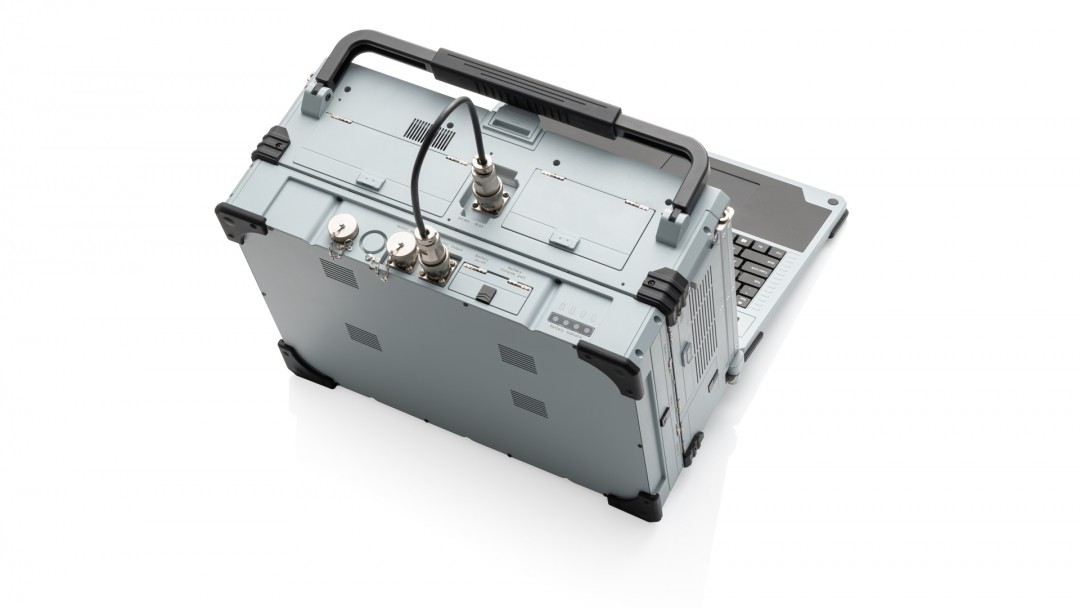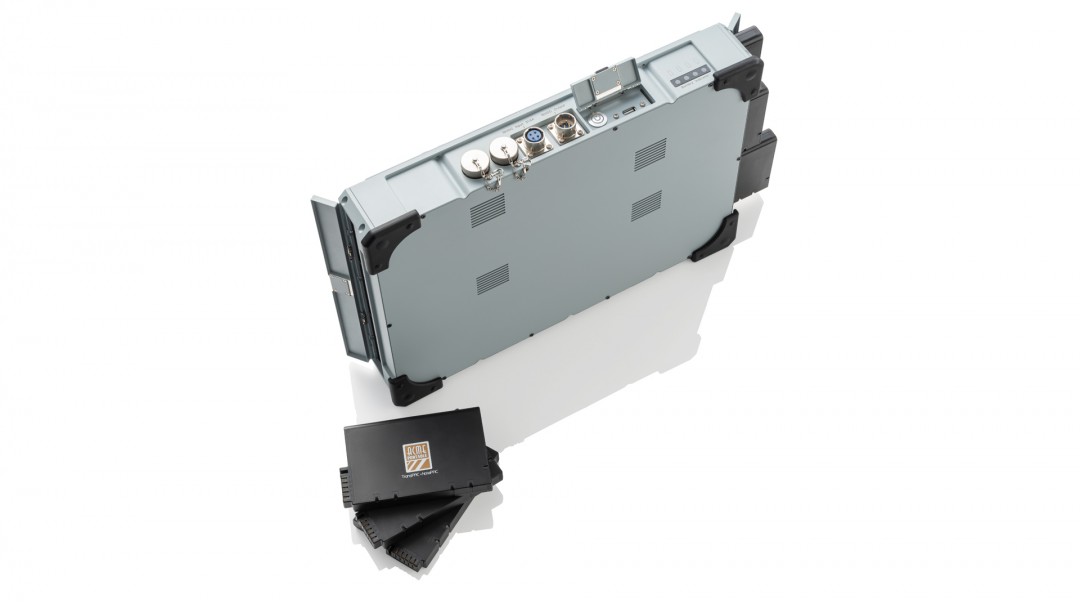 The batteries can be charged in two ways: with an external charger provided by Acme Portable or by the system while attached. Acme provides a 600w 100-240V AC-DC power adapter putting out 19V and 31.6A through a mil-spec power connector. This power adapter can power the system while simultaneously charging all 6x batteries.
The NotePAC III PRO V is now easily the most powerful computer in its class. Triple 17.3" 144Hz stereoscopic displays with a 16 core Xeon, 2x expansion slots and 4x hot-swappable SSD drive bays are protected by a machined aluminum chassis. Dual 10G Fiber connections are available for Network Attached Storage (SAN/NAS), and a CAC card reader makes securing access convenient. Additional 10G fiber ports and 4x Gigabit ports mean you never run out of connectivity. Three HDMI output ports allow all three of the displays to be duplicated as required in the CIC. The NotePAC III has been designed to meet Mil-Std 461 (EMC/EMI), DTL-901E (Shock/Torpedo Strike) and 810G (environmental).
The NotePAC III PRO V is ideal for GPU intensive applications such as security and surveillance, geospatial intelligence, UAV command and control, and 3D simulation training. The add-on battery kit allows for uninterrupted use in the field for any applications that demands rugged reliable processing power in a highly portable package.
*Actual run-time may vary according to environmental conditions, workload, battery age etc. With everything maxed out, 100% CPU utilization and Passmark system test maxing out the stress, battery life still lasts for over 1.5hrs.